In the invoicing department, approximately 25 colleagues work in different offices. Every Heisterkamp office has an invoicing department that does its utmost to send the right invoice to the customer as quickly as possible. Every year they invoice roughly 90,000,000 kilometres! We would be happy to take you with us and give you an insight into their daily tasks.
Our sales department has made a contract for each customer and on the basis of this we will pay the customer. In the past, most customers were paid on the basis of the kilometres driven, but nowadays it is a lot more complex. But thanks to the experience and enthusiasm of our colleagues in the invoicing department, the right rate is put on the invoice and the customer receives the invoice on time. If we cannot find a solution on our own, we try to find a solution together with the customer.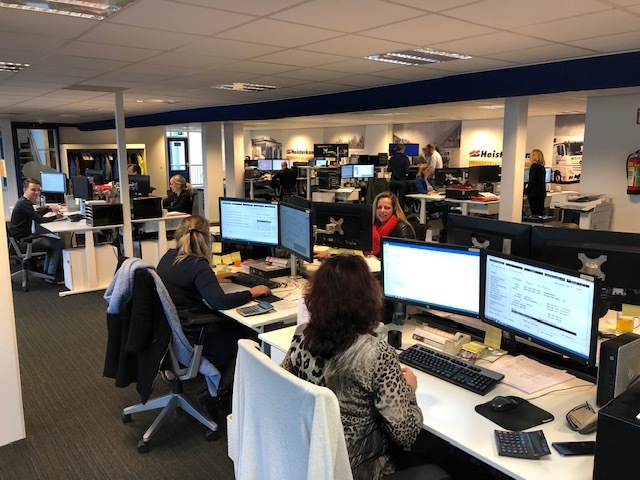 In cooperation with the planning we also assess whether, among other things, the correct number of kilometres is being charged to the customer. A detour through, for example, a change in the customer's order must be charged to the customer. And how do you deal with om-kilometres due to a roadblock or long traffic jams? This research, the different forms of invoicing, the contact with the customer and the good cooperation with both planning and sales make our work so much fun.

Besides the actual invoicing we are also responsible for the document flow from the driver to the customer. Digitalization plays an important role in this process. The driver has to take a picture of the unloading document after each unloading activity. We check the quality of the photo and after approval this document can be sent directly to the customer in PDF format. This document can also be downloaded by the customer via our customer portal. This is a unique service that we offer our customers. The CMR as well as other documents such as weighing vouchers, tank vouchers and pallet vouchers are issued by the driver on site and the non-scanned documents are also digitally processed by us. These are then also available to the customer in our customer portal.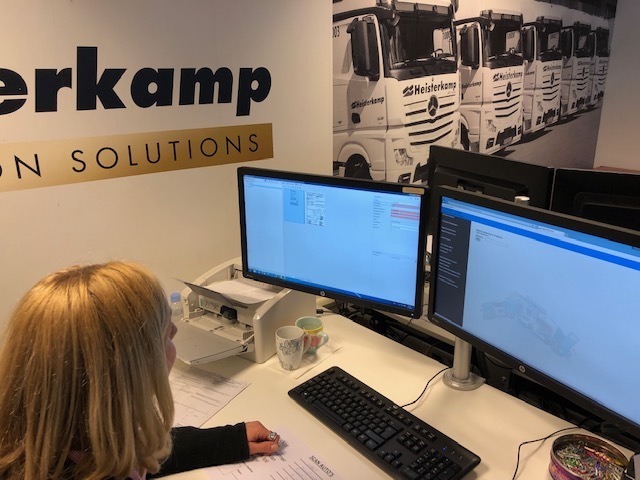 Every day we deal with our customers, our drivers and our colleagues from the various departments within Heisterkamp. So new challenges every day. And partly due to the diversity of people we have contact with and the nice colleagues in the department, we make something beautiful of it every day.